Insurance

We are a full-service insurance agency committed to getting you the best coverage for the best price.

As a full-service auto dealership, Ray Skillman Northeast Mazda is now offering a full-service insurance agency in-house. We want to make sure that our customers have access to competitive auto insurance rates. Ray Skillman has aligned his dealerships with some of the best National Insurance carriers in the Industry, including Progressive, Acuity, Travelers, Nationwide, Safeco and more.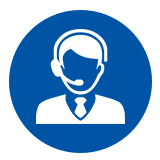 Contact an Agent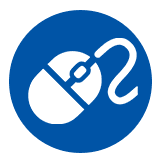 Get A Free Quote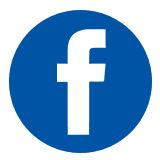 Keep in Touch
Many times carriers will give an additional discount for bundling your coverage. Our agents have the ability to quote your Auto, Home, Motorcycles, RV's, Boats, Personal Watercraft, etc. Make Ray Skillman Northeast Mazda your one stop shop for all your insurance needs.
Whatever kind of insurance you are looking for, we can help you out. Below are just some of the things we can help you insure. In many cases, we can get a bundle for you that will save you money. Who doesn't want that?
Life Insurance
Family is the most important thing in life, so protecting them becomes equally important. We will listen to yours and your family's needs to help you plan ahead for life's unexpected events with a life insurance policy. There are many different kinds of insurance policies to choose from, and we want to educate you on all of your options to help you find what fits your budget while also fulfilling all of the necessary key components of a life insurance policy.
Home Insurance
A home is most-likely the largest investment you will make. Not only is your home an investment, but it is where your family will create a life time of memories. We would love to help you protect this very important asset. If a disaster or accident happens you will need the correct policy to rebuild and repair. Our trusted experts will do the research and get the quotes from our national insurance companies that we work with to make sure that we get your home insured for any and everything life may throw your way.
Auto Insurance
If you have recently bought a new Mazda from us or one of our pre-owned options or if you are just looking to switch your current auto insurance providers, we can help. We will compare all of our providers and find the policy that best fits your needs with a great price. Almost always, we can bundle your auto and home insurance to get you a better rate than you have had in the past.
Business Insurance
Whether you have a small start-up or a huge corporation, we can help you insure that. You have put a lot of time, money and energy into your company, if you were to find yourself in an unfortunate situation, we want to help you protect your assets. There are a lot of options here, and we will do the research for you so you can get the coverage you need.
Renter's Insurance
If you are renting a house, condo or apartment, we've got you covered. This is something that can get overlooked since you don't own your property, but your stuff inside your place of residence is just as important and should be protected. This is usually a very low-cost policy, but it could end up saving you thousands – worth it!
Personal Watercraft Insurance
You have worked hard and now have the ability to enjoy items such as a boat for days out in the sun with friends and family. Have you insured this wonderful ship? We think its important to take that precaution and get a policy for your watercraft that would cover yourself and equipment in case of an accident. Let us help you!
Motorcycle Insurance

If you have a motorcycle that you love, we want to make sure that you and your bike are kept as safe as possibly, physically and financially. We will help you find the balance of coverage and affordability. This coverage can include unfortunate accidents or if your bike has been stolen. We'll get you covered!