Mazda Lease Specials Indianapolis IN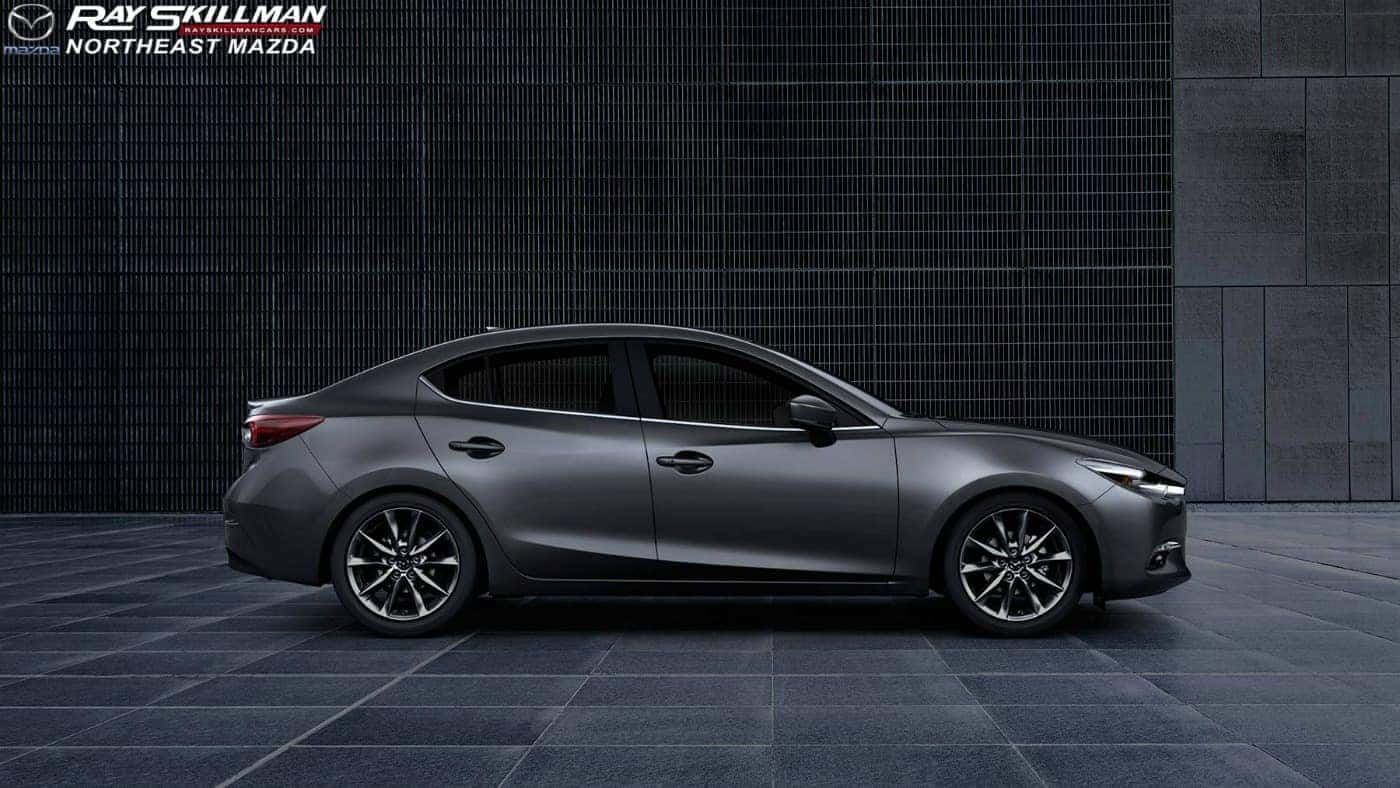 Ray Skillman Northeast Mazda
Get Your Dream Mazda Today
If you're looking for an unbeatable deal on a Mazda vehicle near Indianapolis, IN, look no further than Ray Skillman Northeast Mazda. We have exclusive lease specials on new Mazda vehicles available today!
If you're looking for lower monthly payments and want to save money on leasing your next new vehicle, there has never been a better time to lease a new Mazda. Leasing allows you to make lower monthly payments and has more flexible down payment options than purchasing a vehicle through financing options. It's a perfect choice for drivers who don't put on a lot of miles or like to trade in their vehicle for the newest model often. Let us show you how you can save money with the outstanding Mazda lease deals at Ray Skillman Northeast Mazda.
Lease Specials on 2018 & 2017 Vehicles
Qualified lessees can save $750 dollars with a Loyalty special offered by Mazda. Current Mazda lessees are eligible for a savings of $750 toward the lease of a new Mazda vehicle today! In order to qualify for this amazing money-saving lease special, drivers will be required to provide proof of residency, a driver's license, and vehicle registration at the time of leasing. You also must provide a copy of your current Mazda lease agreement for inspection. This deal is great for those drivers who are loyal Mazda fans and are ready to upgrade to the newest model of their favorite car. Come on down to Ray Skillman Northeast Mazda today to learn more about this exclusive offer and how you can qualify today.
Military Lease Specials
If you or your spouse or parent is a retired or active member of the military, Mazda wants to show their appreciation for your service by offering you a $500 reward toward the lease of your new Mazda vehicle. While this lease offer cannot be combined with any other private offers, it can be combined with certified Mazda lease specials like the loyalty reward listed above. This gives you the potential for major savings on a new Mazda vehicle today! In order to qualify for this reward, you (or your spouse or parent) must be an active military member or a member retired for no more than 2 years from the following branches of public service: U.S. Air Force, Army, Navy, Marines, National Guard or Coast Guard. In order for your spouse and children to be eligible for this reward, you all must reside at the same address. Contact us at Ray Skillman Northeast Mazda today to learn more.
Your Home For Mazda Lease Specials
At Ray Skillman Northeast Mazda, we strive to provide the best customer service through every step of the leasing process. We invite you to browse our user-friendly website for lease options on your favorite Mazda vehicles today. Call us or come on down with any questions and our knowledgeable approachable staff will be happy to answer anything you might want to know about a particular vehicle or its lease terms. Our financial associates are here to help you find the best deal on leasing a Mazda today and will happily work with you to determine your eligibility for any special deals including the ones listed above. We look forward to meeting you and exceeding your expectations here at Ray Skillman Northeast Mazda.

New Mazda Indianapolis
Ray Skillman Northeast Mazda has the perfect new Mazda model for you. Find it right here, along with unparalleled value.

Pre-Owned Mazda Indianapolis
A premium lineup of vehicles like Mazda is always in high demand. That's why we also carry an exciting selection of pre-owned models from which to choose.

Incentives and Rebates
Why not enjoy your Mazda along with the Ray Skillman Northeast Mazda discount? You can have your cake and eat it, too.
Experience the Ray Skillman Northeast Mazda Difference
Buying a vehicle is a special experience, and we strive to make it that way each and every time we welcome you to our dealership. We understand that this isn't something our customers do every day, which is why we treat every interaction with the respect and patience that it deserves. Ray Skillman has served the Indianapolis-area market for decades because we believe that the community and its people supersede any expectations set by a corporation. This is your community. This is our community. When you are shopping for a new or used vehicle, you expect the experience to match the promise, which is why we are open and transparent every step of the way. We employ non-commissioned Product Specialists to assist you in finding the perfect vehicle. Their primary objective is to put you in a vehicle that suits your needs, as well as your personal style. They are highly trained in the technology and specifications of our vehicles, not on high-pressure sales tactics. This unique approach, along with our continued commitment to excellent customer service, sets us apart from mainstream dealerships.
Below, you will find more information about the new CX-9. We hope that you'll contact us, and allow us the opportunity to show you why buying from the team at Ray Skillman Northeast Mazda is simply the easiest and best decision you can make when shopping for your next vehicle.
Ray Skillman Mazda CX-9
There's more to a vehicle demonstration than picking out colors and taking a test drive. At Ray Skillman Northeast Mazda, we want you to know everything that's important to YOU in your next new car. The CX-9 is uniquely positioned in the Indianapolis market to satisfy the needs of drivers everywhere. The CX-9 has the proper mixture of strong performance and advanced versatility that's appealing to drivers in the Indianapolis area. Our team is here to make sure you're aware of every feature, tip, and maintenance best practice because we take pride in delivering the ultimate shopping experience for our customers. Watch this video to get your engine revving for your new CX-9, and then let Ray Skillman take care of the rest.
Attention to detail is important to us. You won't miss a thing when you shop at Ray Skillman Northeast Mazda.
---
We know you have many options when it comes to car dealers in the Indianapolis area. Our hope is that you will give us the first opportunity to earn your business because of the tremendous experience, great pricing, exciting Mazda selection, and our commitment to making your buying experience the most positive one you've ever had when shopping for a new or pre-owned vehicle. We stand behind the ideal of delivering the type of respectful engagement that the people of Indianapolis deserve. If you give us the first opportunity, you'll see why our customers come back time and time again.
---
WHY RAY SKILLMAN NORTHEAST MAZDA?
---
Ray Skillman is Indiana's Only…

Some dealerships take pride in their sales numbers. Others point to their P&L statements to determine their success. At Ray Skillman Northeast Mazda, the most important indicator of whether or not we're successfully achieving our goals is when YOU are overwhelmed by our outstanding customer experience. It goes beyond satisfaction. We want you to be ecstatic with the way you were treated and impressed with how easy it was to get the best deal in Indiana. Your opinion is the one that matters to us at Ray Skillman Northeast Mazda. It's what drives our success.
---
Customers Come First
See What Our Customers Are Saying
---
---
Your Mazda Shopping Experience
We hope we've answered most of your questions about why you should consider Ray Skillman Northeast Mazda as your first choice when shopping for a new or pre-owned Mazda model. If you are ready to learn more, please contact us through your preferred method of communication and ask us anything you'd like to know. If you're ready to schedule your test drive, please use the form below. At Ray Skillman Northeast Mazda, you control your shopping experience. We're here to help facilitate and to be your personal automotive experts.